Yesterday, (5/24) in the afternoon I was telling myself how I do not like the last week of school and that these students and teachers need to start their summer break. Just a few hours later, I got a wake up call. An 18 year old walked into Robb Elementary School in Uvalde, Texas and killed students and teachers. Yahoo News said this morning that 19 students and 2 teachers were killed in this mass shooting. NINETEEN 4TH GRADERS! Here I am fussing over the last week of school. I do not ever hope to have to deal with anything like this and I pray that there will not have to be anyone to have to deal with this type of tragedy again. Today is my last day with students at Thompsonville. I will be going to my oldest daughter's softball world series in Georgia on Thursday and Friday. I am sad about this being my last day with our students and many of our staff. I love our students at Thompsonville. I enjoy interacting with the students here. I will not be here next year, which makes it even sadder for me. Maybe not for you or even the students, but things are sinking in now. I am still very lucky to have been able to work here and be around your students without an issue like the one at Robb Elementary. I am not sure what the answer to school shootings is. I know that stricter gun laws are not the answer. I do not think that more mental health services is the answer either. The 18 year old that killed those students yesterday had apparently made some social media posts about assault rifles and students. Not sure how nothing happened with that. Or maybe they just set him up with a social worker and showed him some compassion. In all honesty they should have put him under the prison when he posted that stuff. Eva Mireles is one of the teachers that was killed at Robb Elementary. I am willing to bet she was killed while trying to protect her students. I have been lucky to have worked with some amazing teachers and staff over the years. I have no doubts that at Thompsonville our staff would put their life on the line to protect your children. On top of everything else teachers and school staff have to go through they have to worry about stuff like this happening. I think back to the stories of some of the school staff at the Sandy Hook Massacre. The custodian who risked his life walking around and making sure doors were locked while there was an active shooter inside the building. The teacher that gave all of her students suckers when they were hiding in a supply closet to help keep them quiet. The aide that was found covering her special needs student with her last act. HEROES! Just want our parents/guardians and our community to know that we have an amazing staff at Thompsonville Schools. They love and care for your students everyday. They always will love and care for your students. They will always do everything that they can to protect your children! So when we return to normal please remember this and do not automatically assume that the teacher is out to get your kid because they didn't make a PBIS reward or they got a bad grade on a test, or the principal doesn't like your kid because they got dress coded or the coach doesn't play your child because they do not like him or her. Those things are not true! Thank you for allowing me to work with your children. I have enjoyed it greatly and I will never forget my experiences that I have had here!

As part of its efforts to ensure kids have access to healthy meals during the summer months, Thompsonville CUSD #174 is pleased to announce its summer meals site will be serving kids and teens. Starting on 5/31/22, all kids and teens 18 and under can receive meals free of charge, 7:45-8:00 & 10:50-11:30 through 6/17/22. These meals must be eaten in the cafeteria. Please call 627-2511 to let us know if you are interested.

A message from Mrs. Epperley-2nd Grade Teacher.

Mrs. Tate held a "Will & bequeath" ceremony for her students. Aaron was awarded a big hug for being a smart & awesome young man!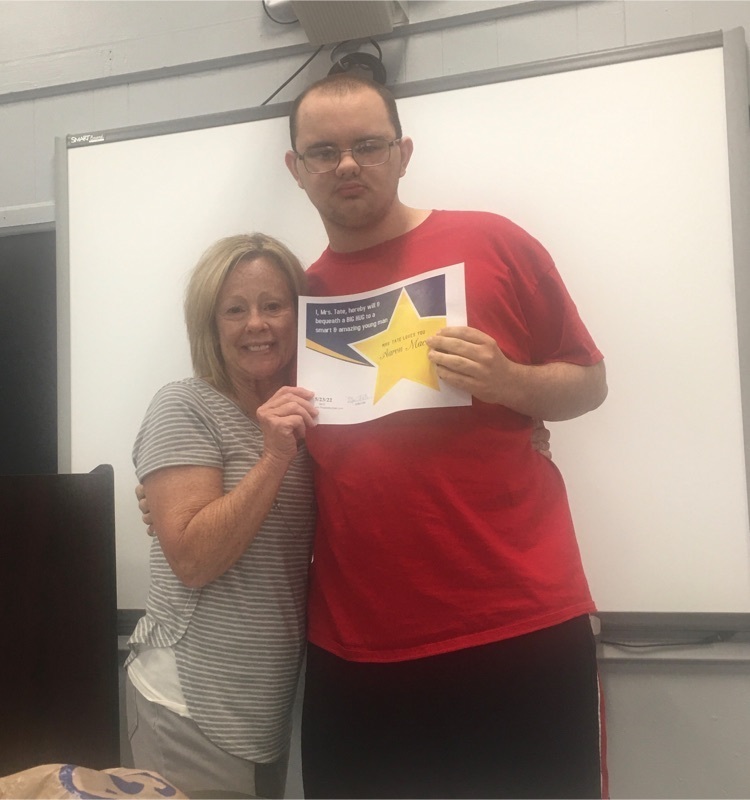 The May PBIS Students Of The Month were treated to Scooterdale's pizza today!

Congratulations Kaiden on your classroom leadership award and to Sophia Kendrick on your outstanding work ethic achievement award in science, math, and English in Mrs. Tate's classroom. I appreciate your desire to learn!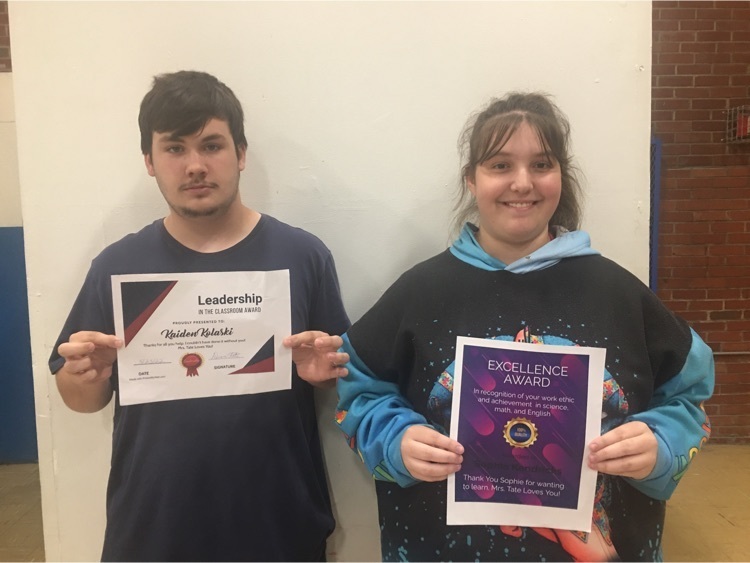 Middle school getting ready for pizza at the park.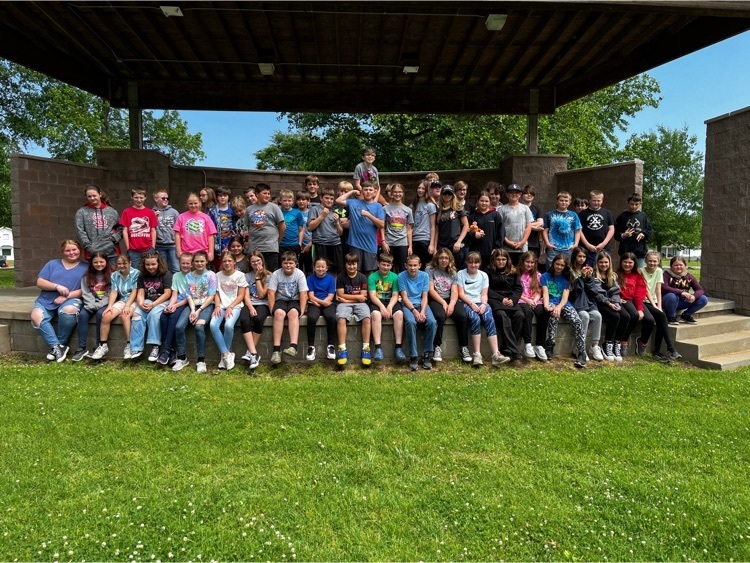 Attention all co-op athletes and families: Galatia's High School sports banquet will not take place tonight. It has been rescheduled for Wednesday, May 25th.

Tomorrow students in Grades 5-7 will be taking their end of the year trip. Students will be going to Herrin Bowl for bowling then to Herrin Park. Lunch will be pizza from Domino's. There is no cost for the trip. Students will leave around 8:30 and will return around 2:30.

3rd and 4th graders are having a blast!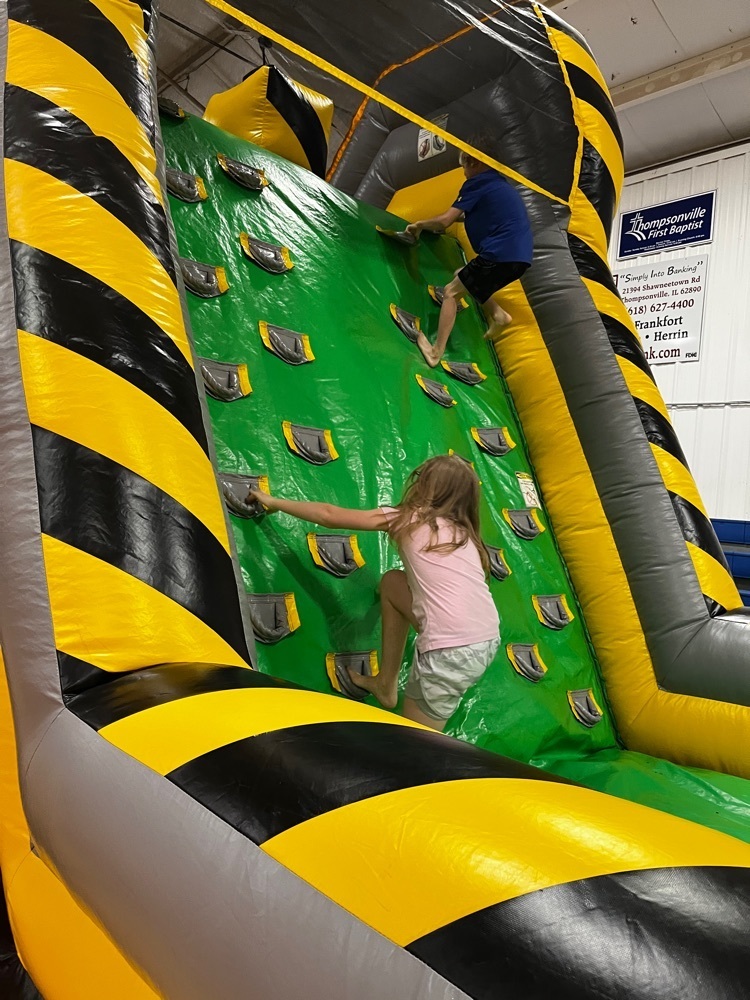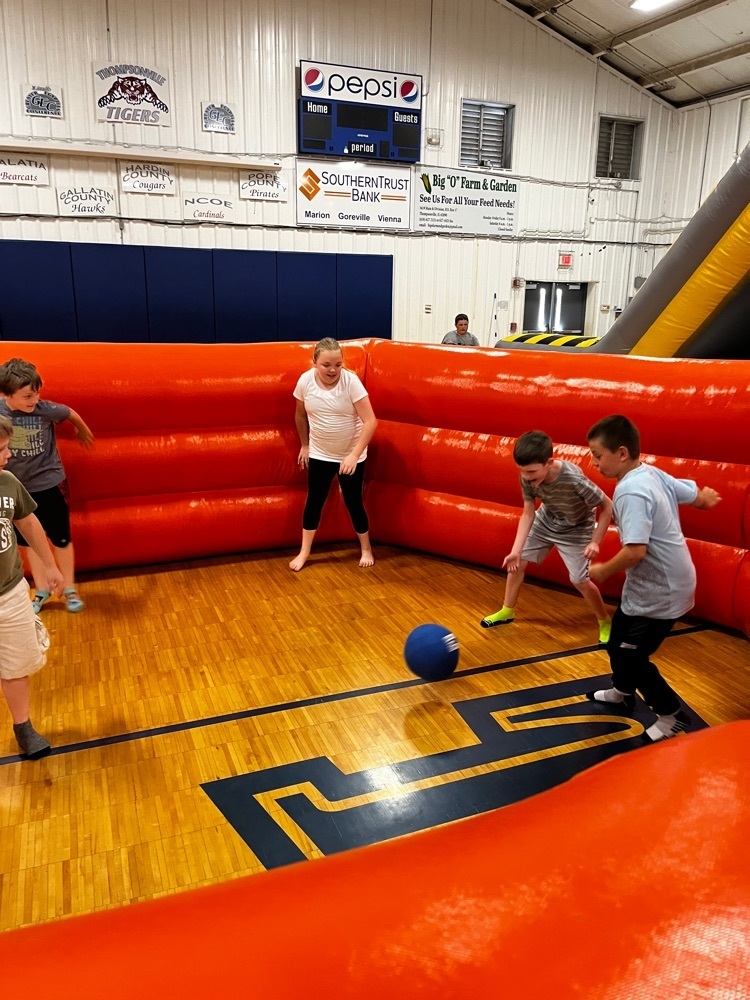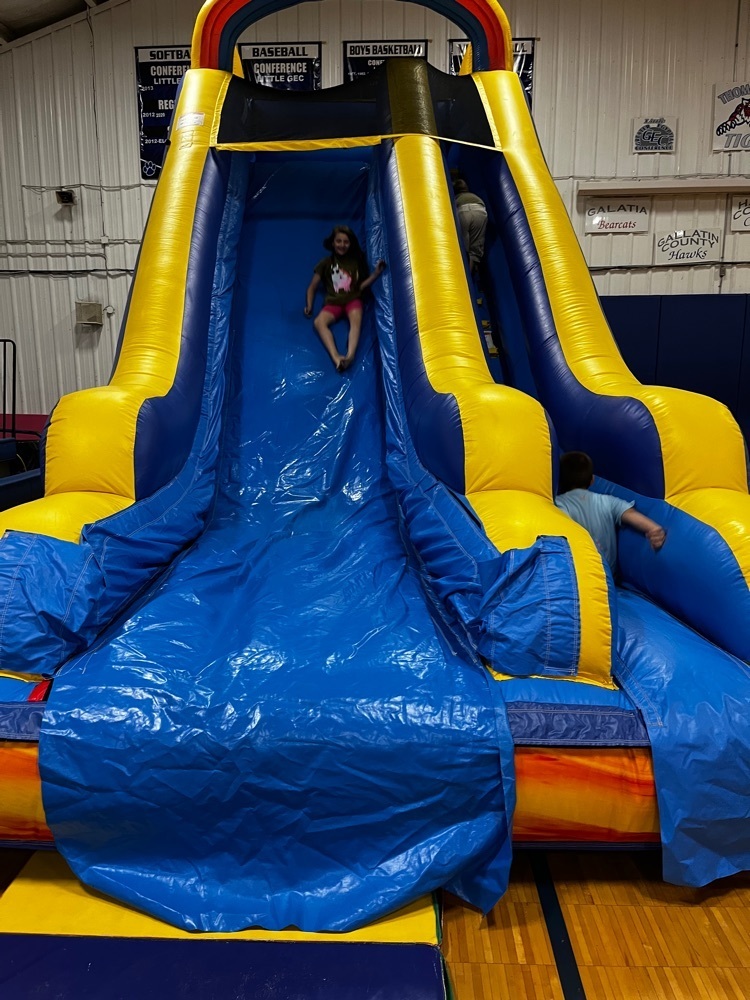 3rd and 4th graders are having a blast!

Middle school students loved the Gaga ball pit and obstacle course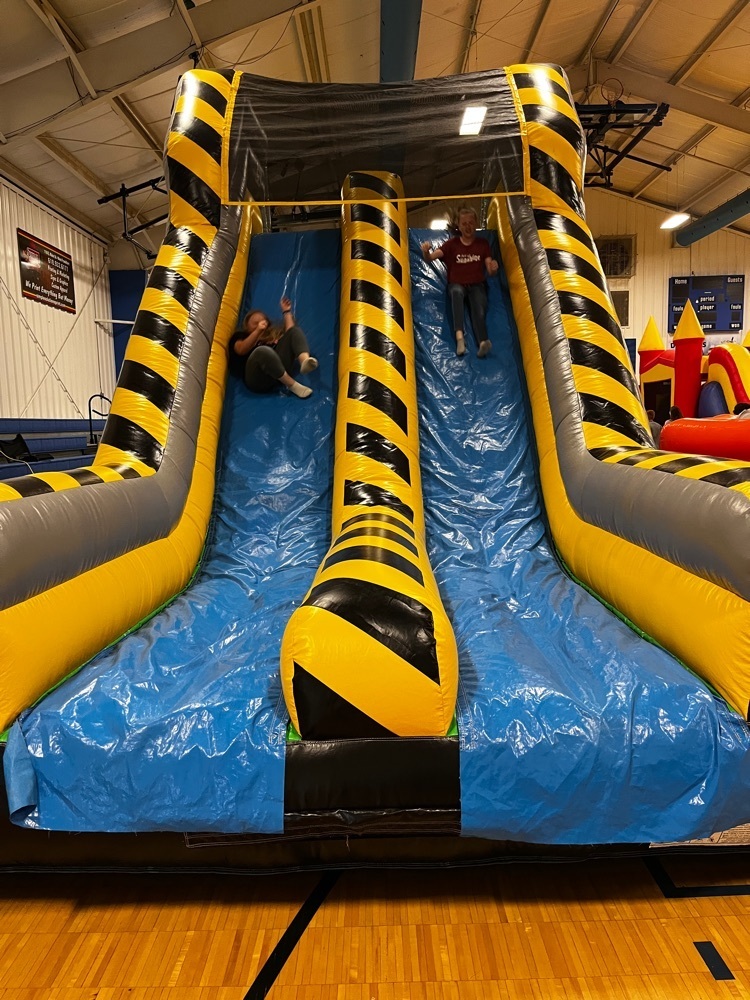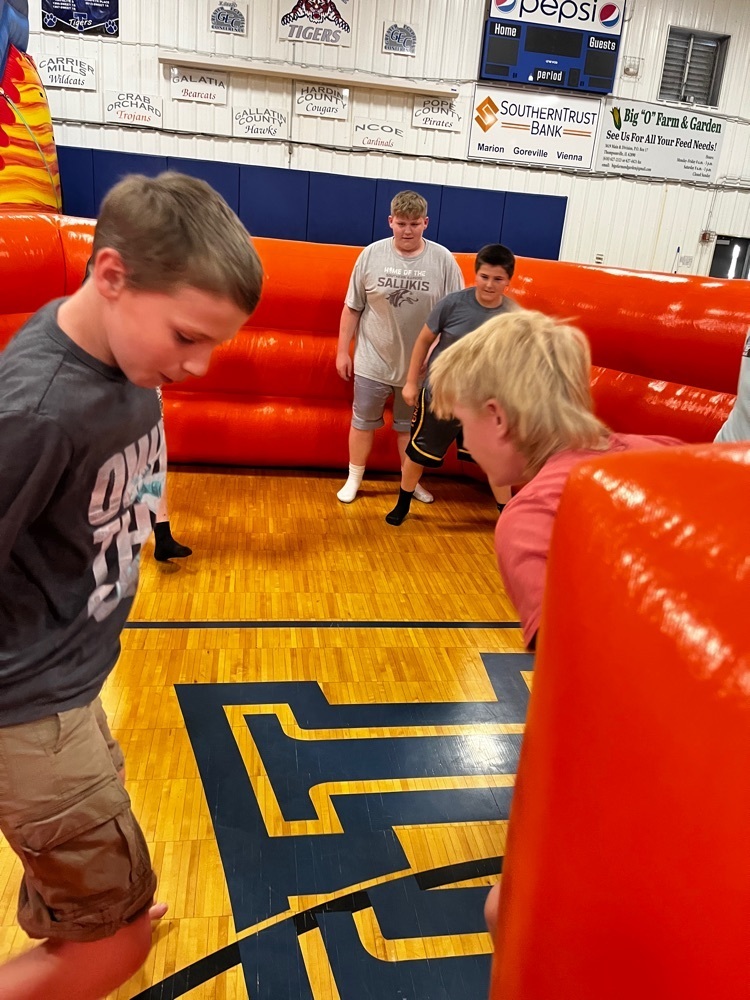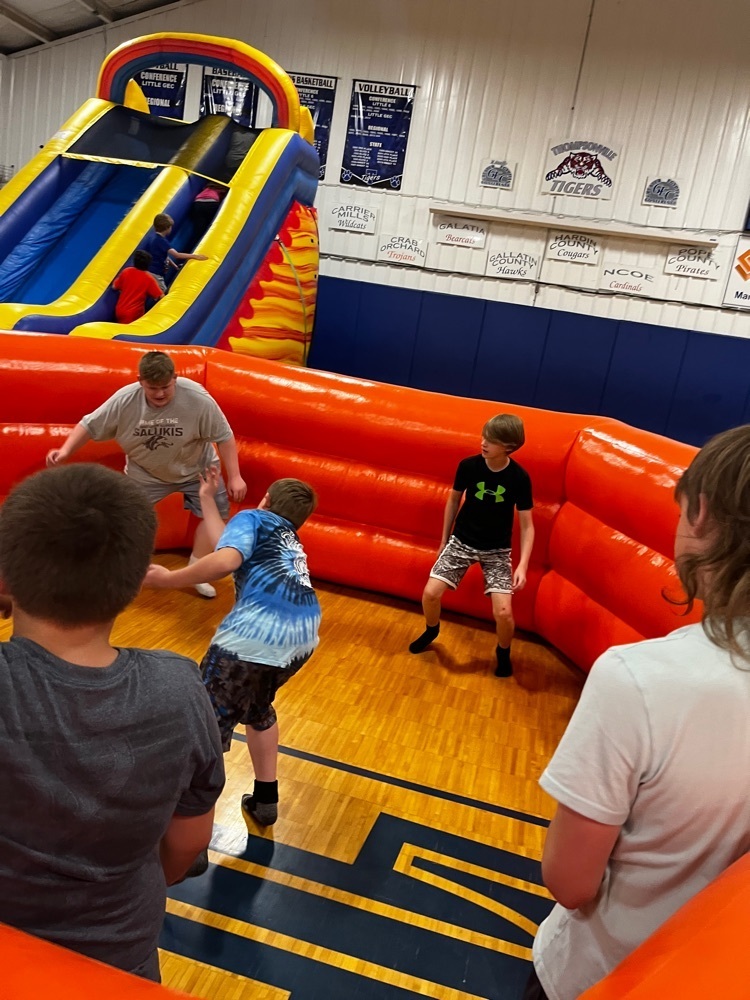 K-2 students enjoyed their 4th quarter PBIS celebration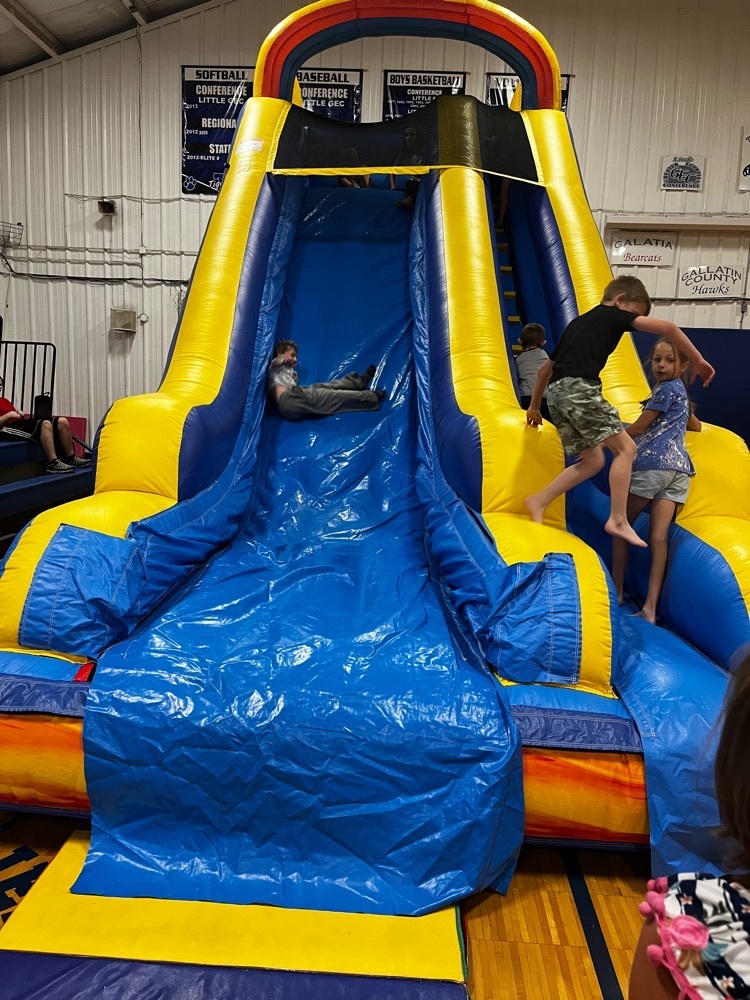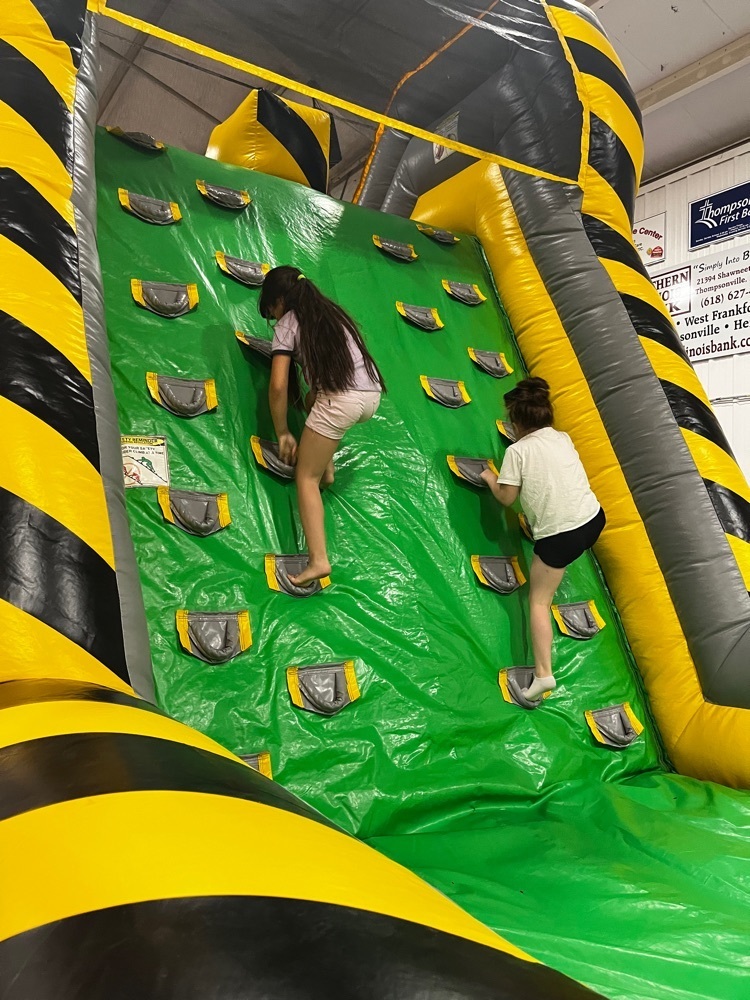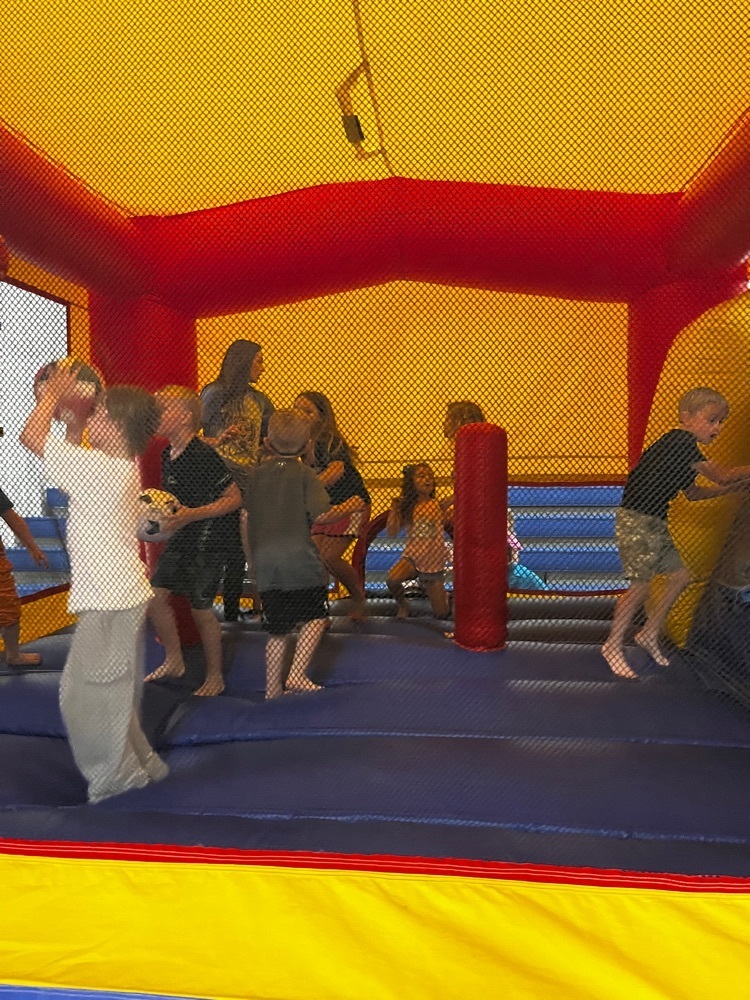 8th Grade Trip is Today. The Bus is leaving at 8am. The students will return to the school around 7pm. Have a great trip!!!

Congrats to Kennedy (2018 Graduate) on her team winning Conference, Conference tourney, and first round of Nationals. They will play in the NAIA World Series starting May 26th in Columbus, Georgia. Freed Hardeman has a current record of 52 wins and 4 losses. Kennedy is currently batting .394 and has 12 home runs and 37 stolen bases for the season. Thompsonville Schools wants to wish her good luck at the World Series and we will be cheering you and the Lions on. #TigerPride.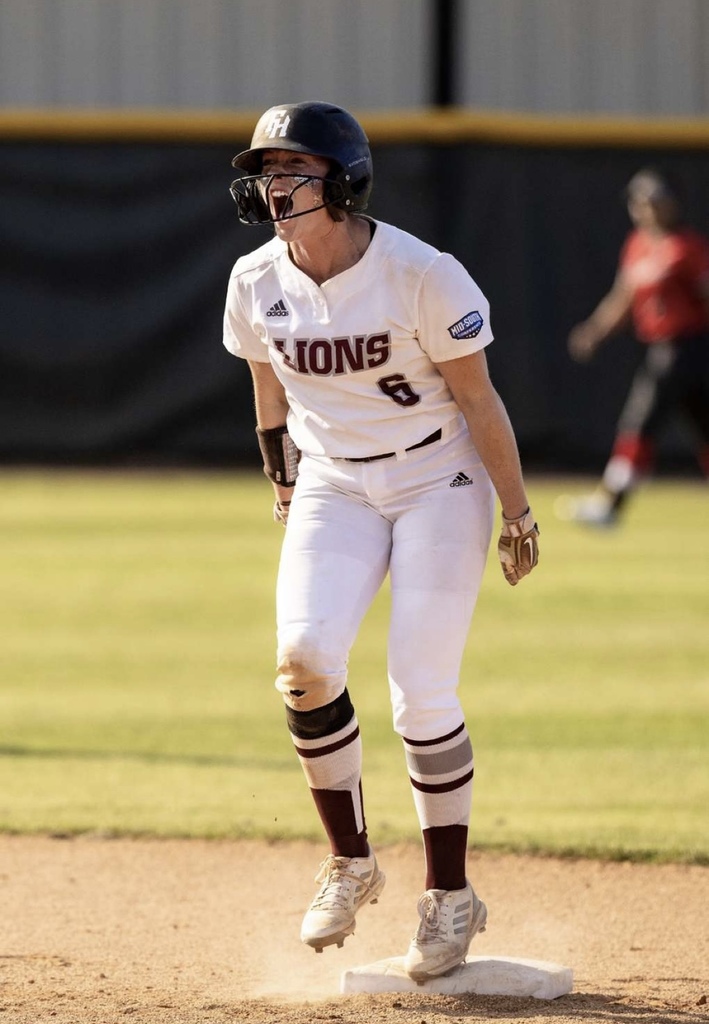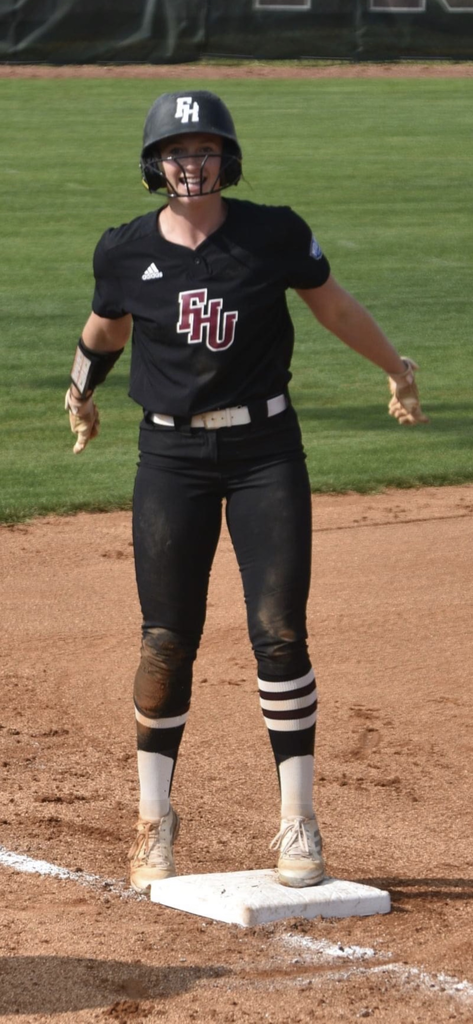 Today's HS regional baseball game has been moved to Galatia. The game will start at 4:30.

20 students in the Computer Concepts class at Thompsonville High School have received Microsoft Office Specialist certification in Word. This is a certification that is recognized in most industries as proof of computer skills. According to the Certiport testing company, Thompsonville is the only school in southern Illinois that offers this opportunity to its students. Please congratulate these students when you see them. Not pictured is: Havyn Dunagan and Kyra Blades.

For all our co-op athletes: The HS sports banquet at Galatia will be May 23rd at 6:00. The JH sports banquet at Galatia will be May 24th at 6:00. Please see below about purchasing dinner tickets.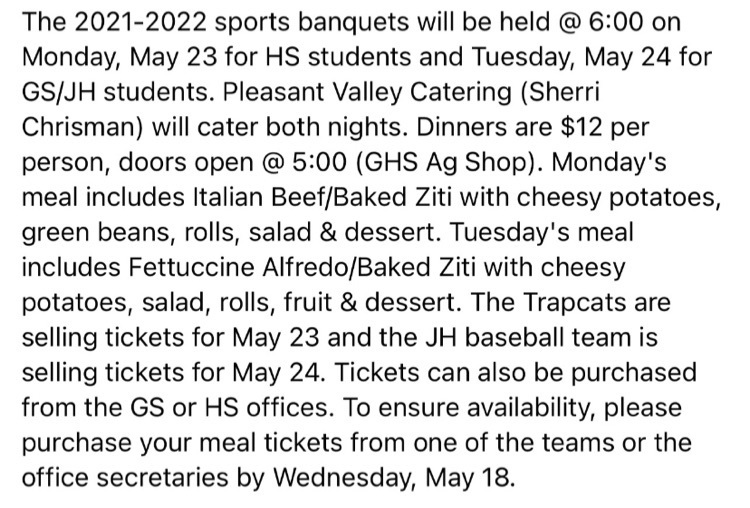 Congratulations to the Class of 2022 from the Class of 2033! 🎉🎓🎉

Mrs. Tate's classes are having fun with "hands-on" projects!