Busy Night Tonight! Jr. High Baseball & Softball Teams are headed to Galatia Games start at 4:30pm High School Volleyball Team is headed to Pope Co. Game starts at 6pm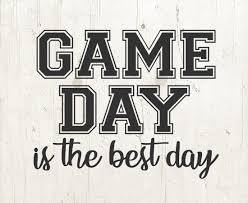 Friday is Picture Day!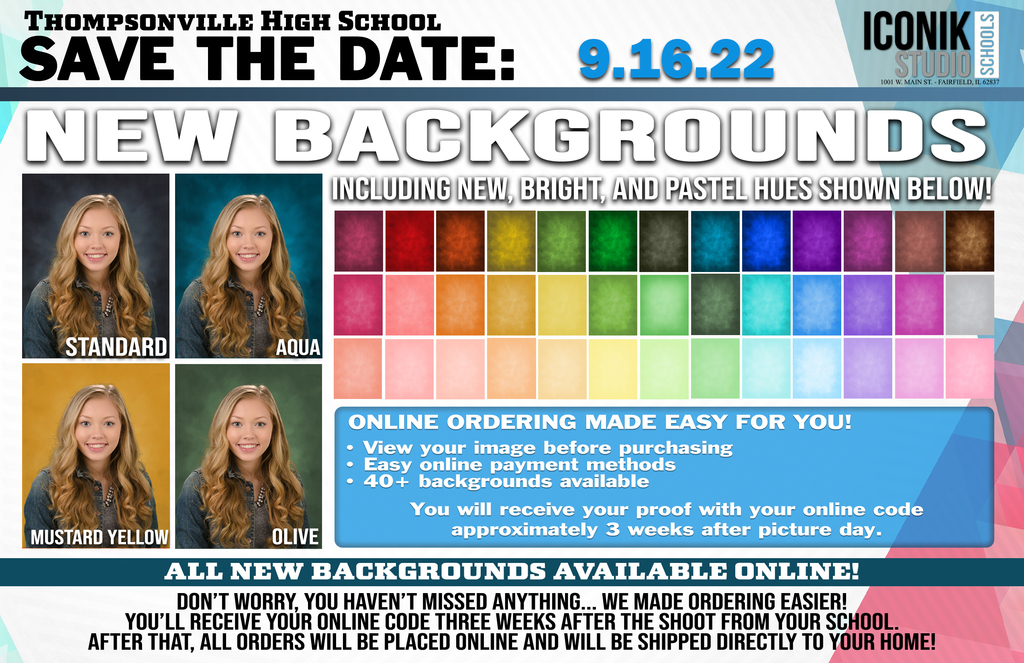 From The Trapcats Coach—I'm very happy with how everyone shot at our very first shoot of the year today. I saw a lot of great improvement and some shooters even shot their personal best. Our varsity 1 Squad Kade / Will /Braden / Gabe and Andre won first place and only missed high overall by 4 birds. And Kade Shelby won second place in A class with 99 out of 100. Great shooting everybody. Go Trapcats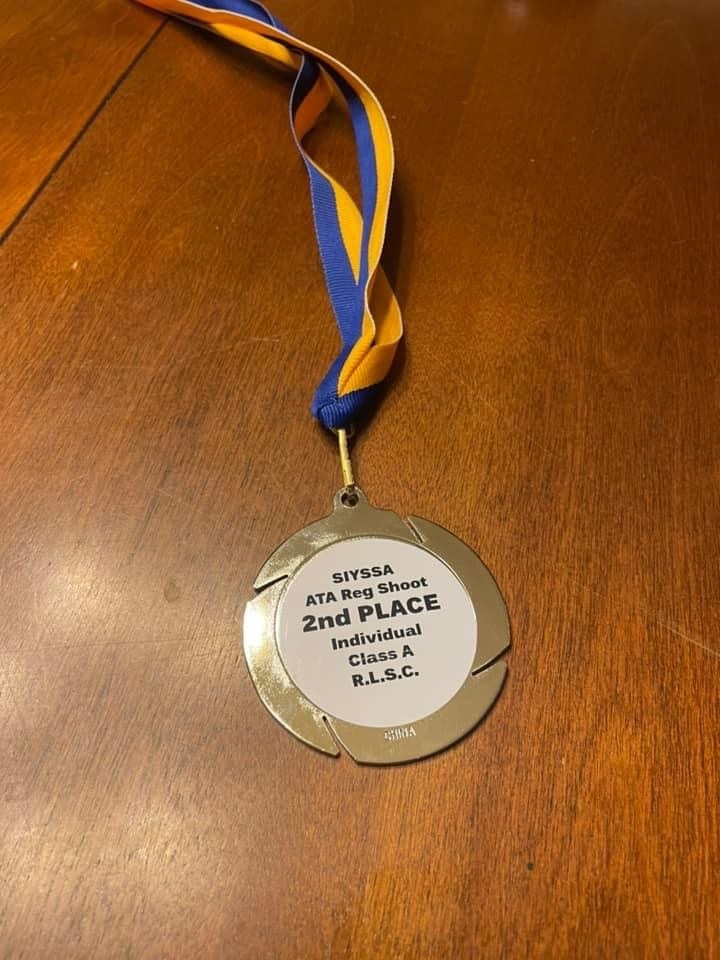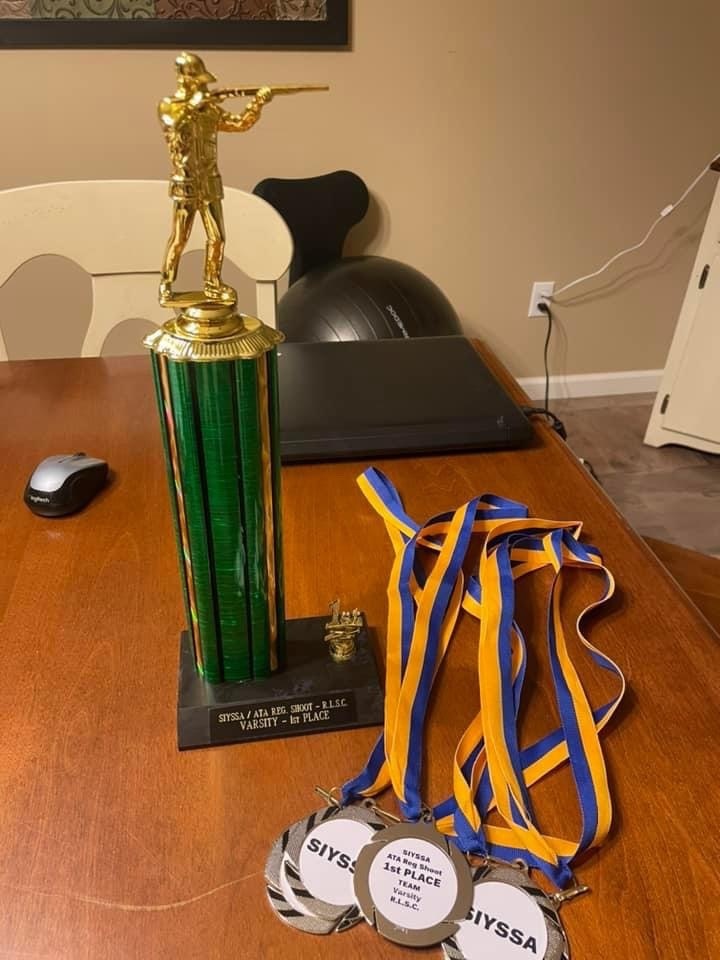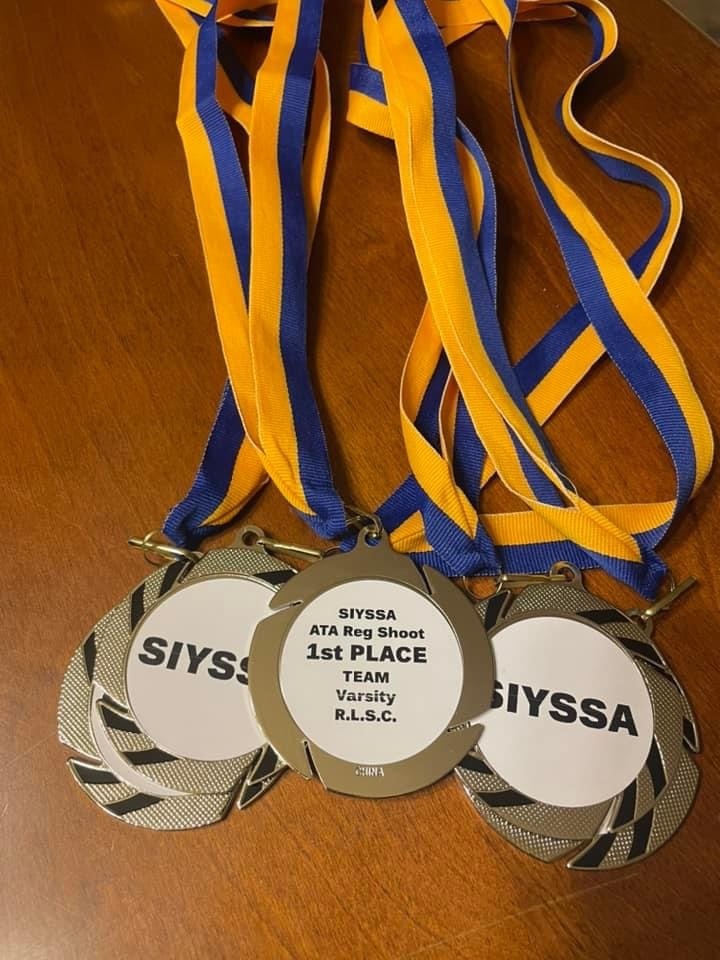 High school students held class officer elections today. Congratulations to all the officers! Seniors: Pres- Troy Traynham VP- Alexa Julian Sec- Jordyn Wenzel Treasurer- Madi Morris Juniors: Pres- Andrew Herron VP- Emma Kerley Sec- Mark Morris Treasurer- Damien Clem Sophomores: Pres- Morgan Booker VP- Micah Reagan Sec- Dennison Clark Treasurer- Olivia Watkins Freshmen: Pres- Liam Reagan VP- Katelyn Rash Sec- Maddie Isaacs Treasurer- Witlie Woodring

It's Funny Friday! Today's Funny Friday Feature is from Neveah in 3rd grade! Q: What do you call a pig that knows karate? A: Pork Chop!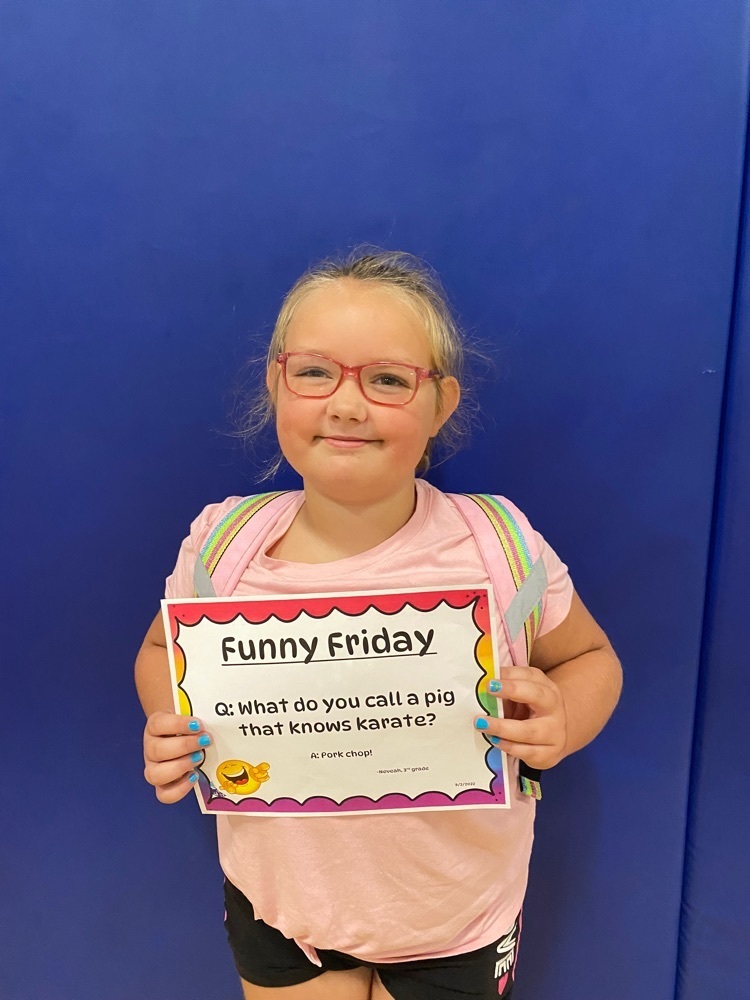 Here is the Trapcats schedule this season. First shoot is tomorrow, let's go Trapcats!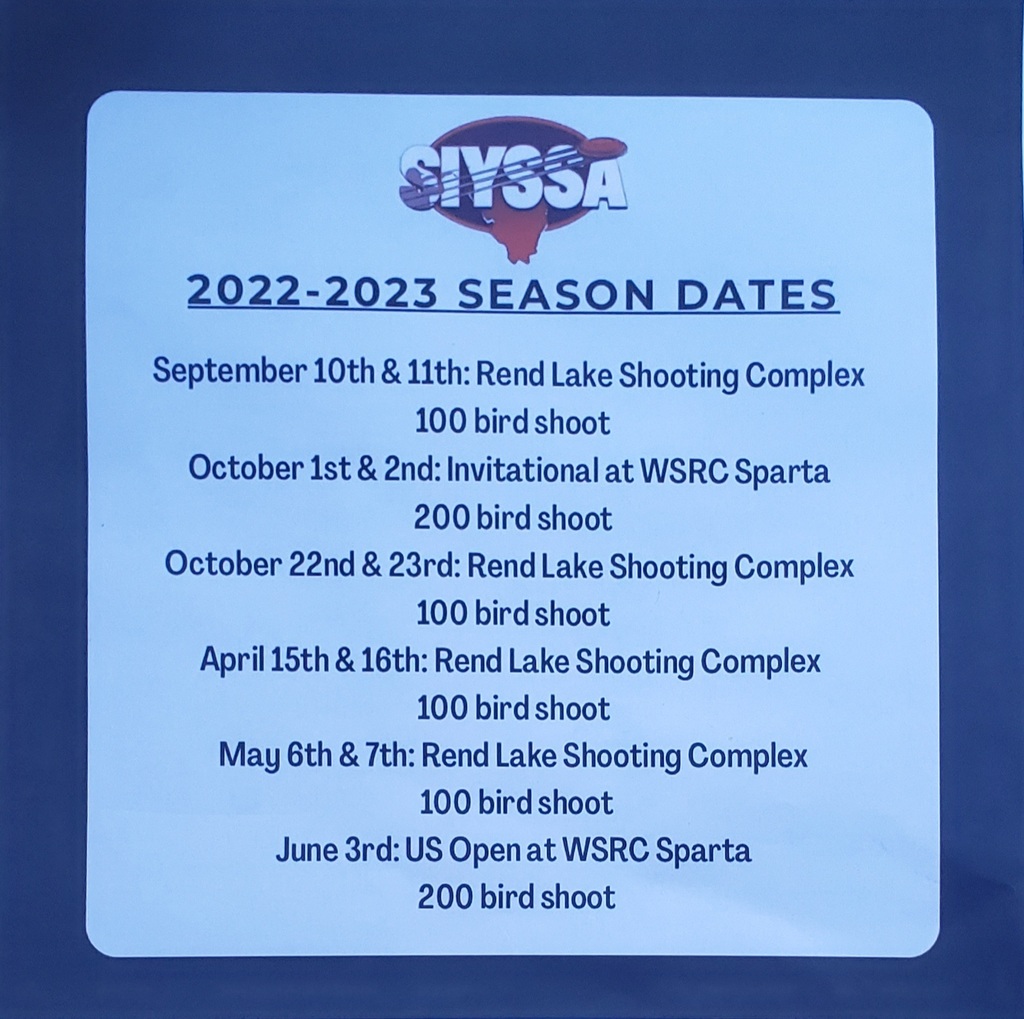 Congratulations Jr. High Softball Team!!! They played Hardin County last night and came out on top!!! 9/6 Way to Go!! 🥎🐯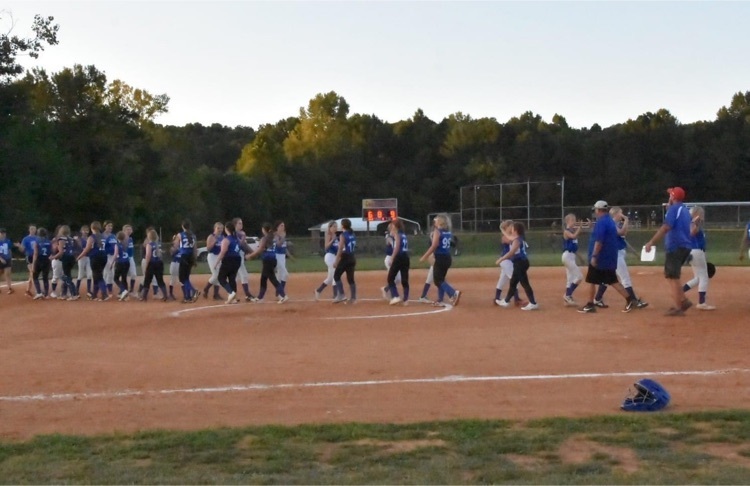 LOOK at the talented students we have!!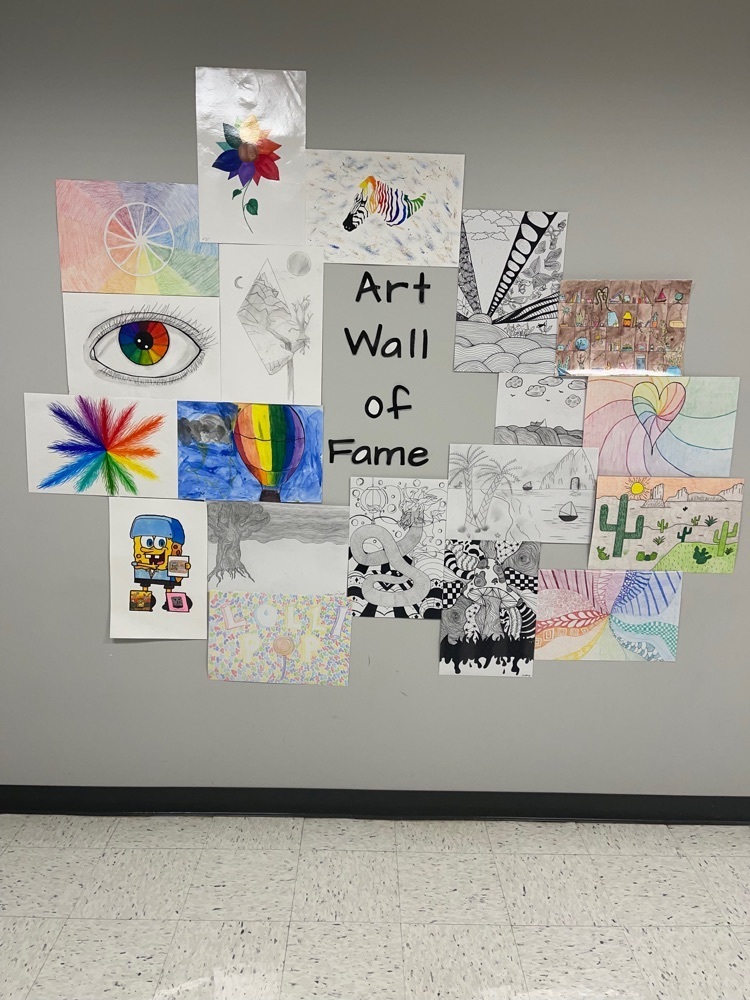 More first grade success on the Lalilo program! These two completed World 1! Keep up the great work!🎉

Seniors! Be sure to check the scholarship spreadsheet. Many more scholarships have been added today! See Miss Chiaventone for more information and to apply for any of these scholarships.

Congratulations to the following students for making the Jr. High Scholar Bowl Team. 8th Grade: Cully, Abby, Amilya, Lanie. Lucas 7th Grade: Jalyn, Gavin, Micah, Kason, Maggie, Jace 6th Grade: Isabellah, Mikayla, Liam, Alana Way to go Tigers!!!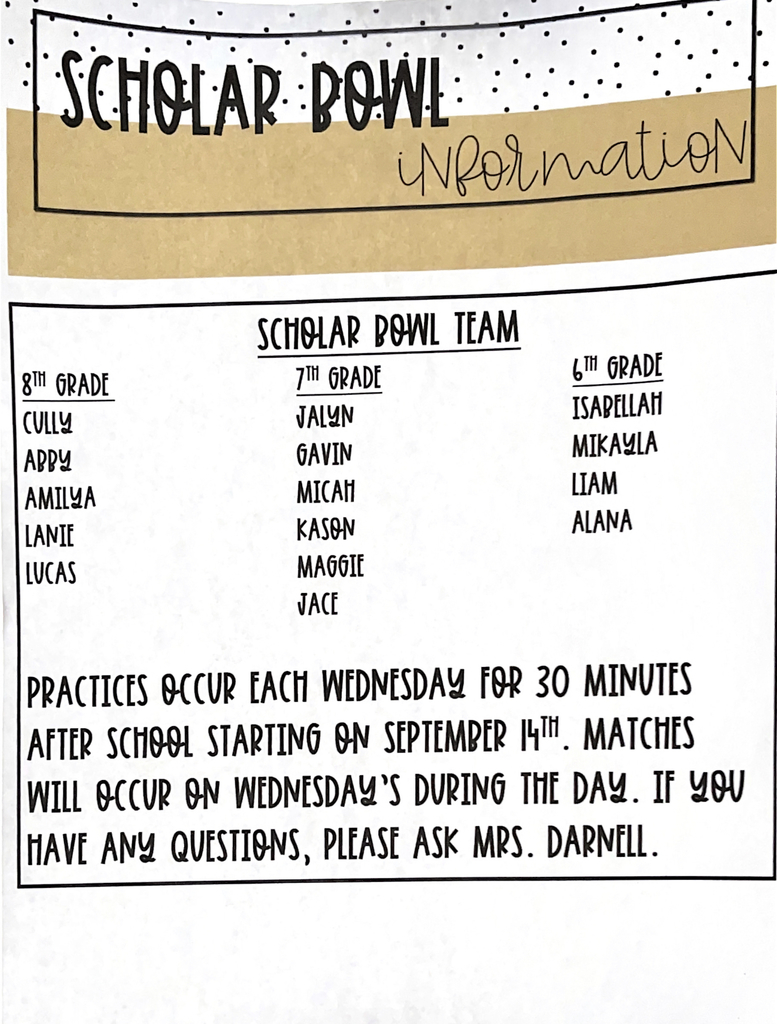 Jr. High Softball & Baseball are headed to Hardin County both games start at 4:30pm. GO TIGERS!!!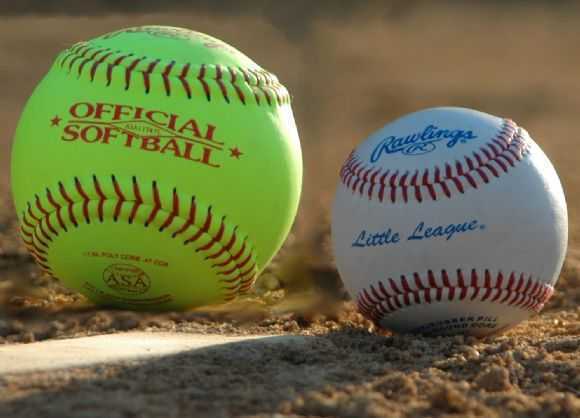 Another night at the NCOE Tournament for the Lady Tigers Volleyball. Their first Game is at 4pm against Eldorado. Their second Game is at 6pm against NCOE. GO TIGERS!!

More first grade students showing off their hard work by completing World 1, 🌳The Forest🌲, on the Lalilo program! Keep it up!🎉

🥎🐯The Softball Team's 8th Grade Night!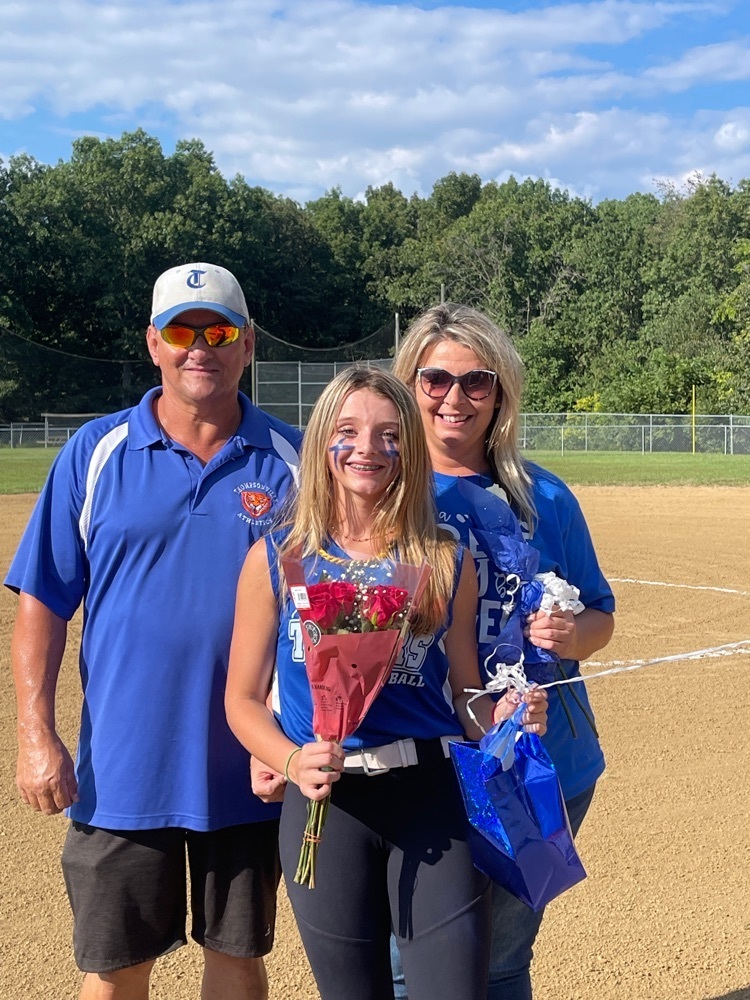 High School Volleyball is on the road tonight headed to the NCOE Tournament. The Tigers play Carmi at 6pm. GO TIGERS!!! 🐯🏐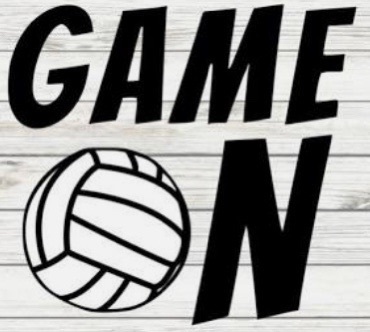 Today in Ms. Finn's Integrated Science class, the students got to experiment with the effects of temperature on gas pressure by placing a heated can in ice cold water. Which in result crushed the can by change of pressure!

Midterms are being sent home with students today. Please be on the lookout for your child's report and contact your child's teacher if you have any questions.

Our Jr. High Softball Team plays tonight 9/7 4:30pm @The School Field. We will be recognizing the 8th Grade Players: Lanie Williams, Amilya Williford, Abby Casteel, and Jade Johnson. GO TIGERS!! 🥎🐯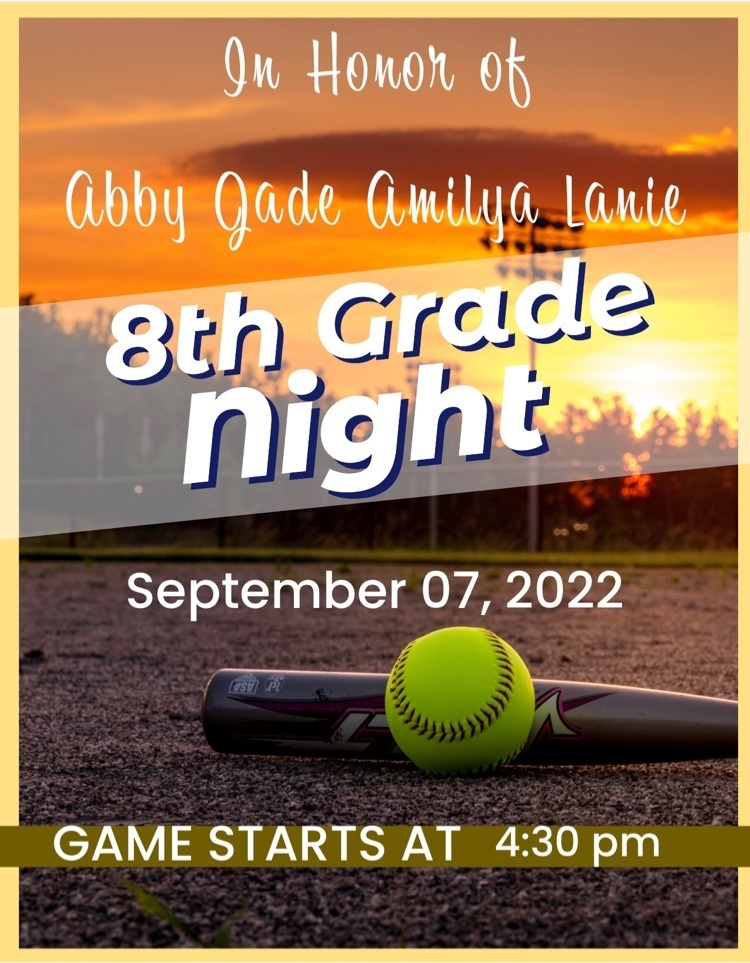 Congratulations to these 3 Tiger Students!! Hunter Warren for being voted High School Student of the Month!!! Demi Odom for being voted Jr. High Student of the Month!!! Lincoln Dorris for being voted Grade School Student of the Month!!!